Below are the photos I took while constructing the gown. Most of the actual assembly was kind of boring, so I basically just took pictures of the fitting and then what I deemed important to show off about the construction process. Otherwise, this post would have been a lot of me hunched over my sewing machine and yelling at it, as it stubbornly refused to work when attaching the skirt, which was not going to happen by hand.

The interior of the bodice, the finishing of the top of the sleeves, the collar, the binding of the eyelets and buttonhole and the button attachments are all done by hand. The rest of the construction was done by sewing machine, as the dress turned out to be a lot more involved than I had initially thought it would be.





Initial fitting of a bodice drafting. It came up way too short in the front-- the bottom front meets at the center and closes.



Side seams-- they're slanted to keep the bodice from stretching and sagging under the weight of the skirt.



Redrafting time!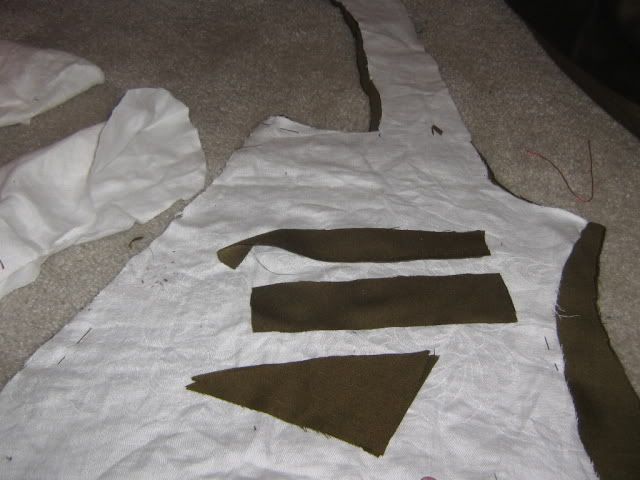 Collar pieces and sleeve gores.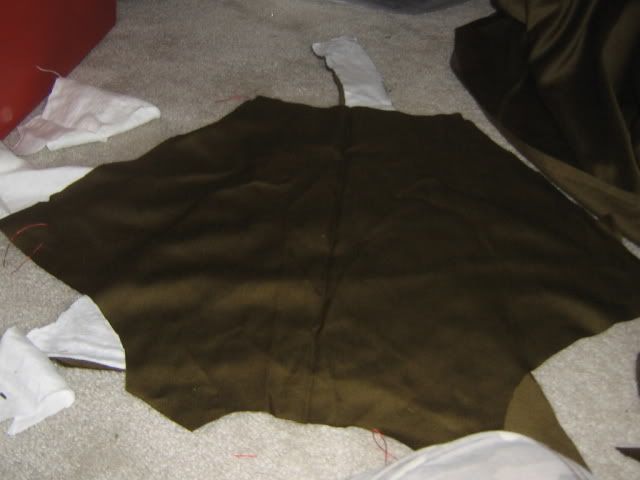 Bodice back. Don't ask me why it's laid out like a stingray.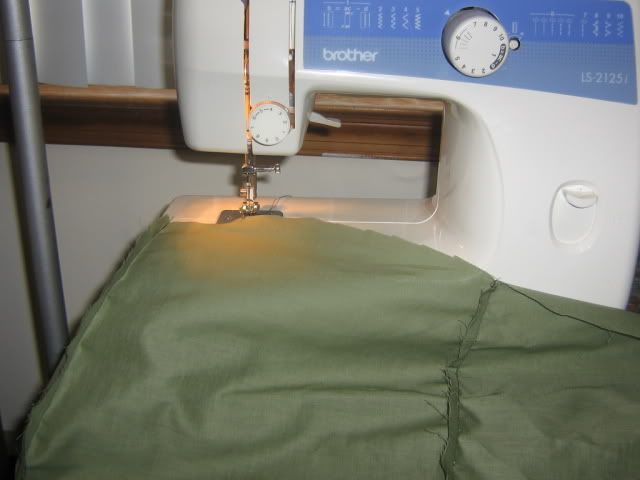 The skirt as it goes through Orihime, my sewing machine.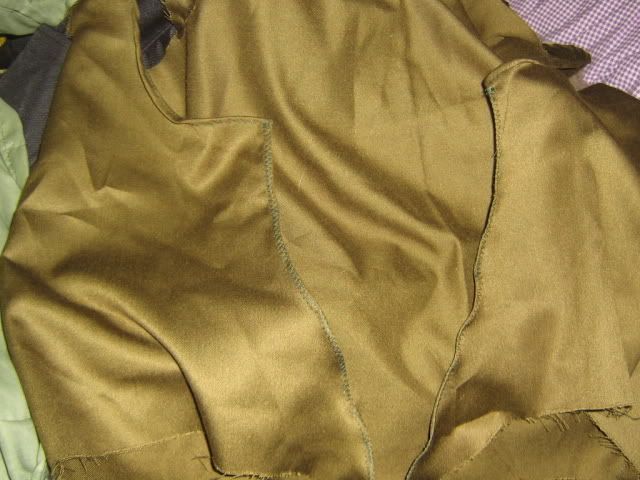 Front hems.



After three hours of agonizing pinning and bleeding on stuff and more pinning.



Next: Finished Gown!